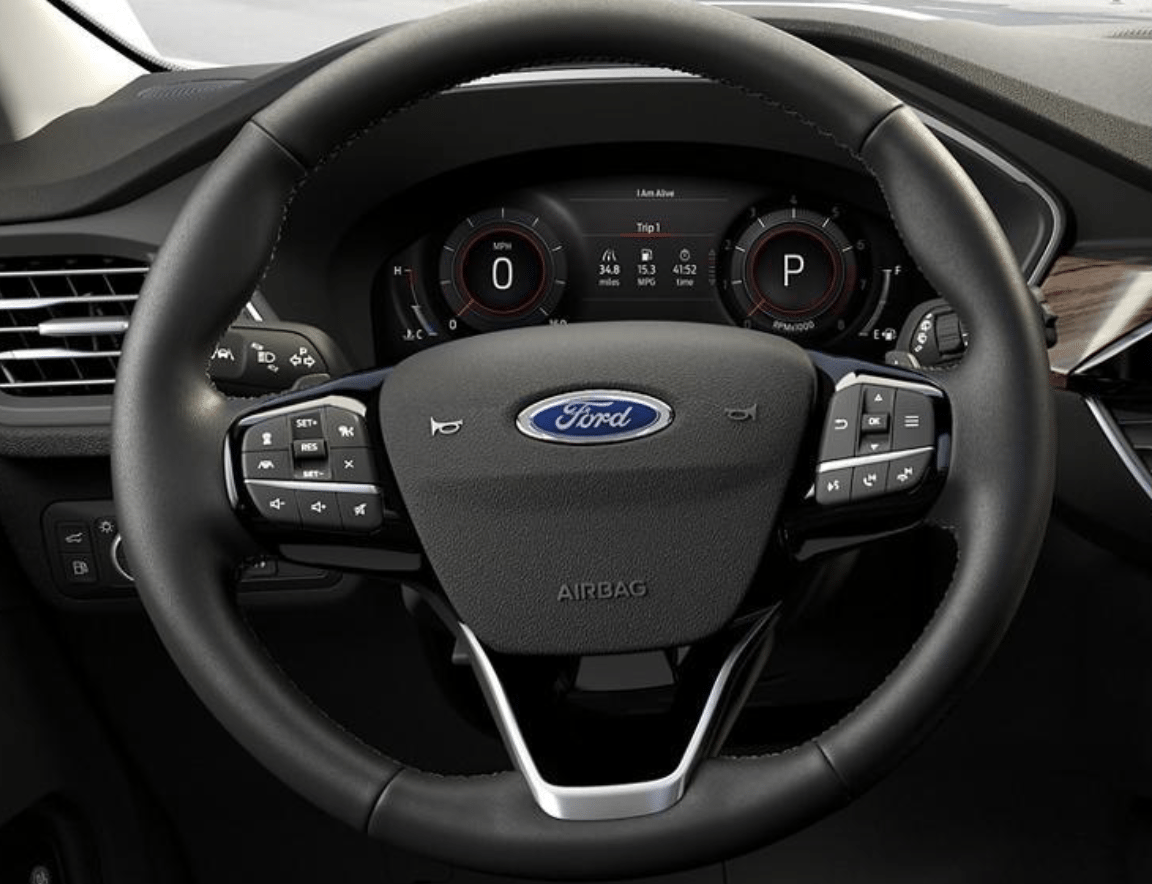 You've looked online, compared your car options, and now you're almost ready to make your decision. There's only one problem: You can't decide between two cars.
A lot of our clients deal with this problem here at Reliable Motors. Since buying a car is such a big decision, you want to make sure that you make the right one.
We have two pieces of good news. The first is that if you're choosing between two Fords, you can't really go wrong either way. No matter which choice you make, you won't miss out on reliability, a smooth driving experience, or the features you need to stay safe on the road.
The second is that we have some advice on how to make your choice. Start by following the steps below.
Go With Your Gut
We'll get the cliched answers out of the way at the beginning, but we do need to include these answers. They're standards for a reason.
If you've gone over your choices repeatedly, you probably won't find any other factors that will sway you one way or another. For those who agonize over every decision, the best advice that we can give you is this: Go with your gut.
You've already engaged your mind. Now it's time to get your emotions involved. Chances are good that one car entices you more than the other. Listen to yourself, and choose the car that you like the most.
Make a Pros and Cons List
If you haven't compared and contrasted your two options, now is the time to do that. Start by making a pros and cons list.
You may have already done this in your head, but if you write your list on paper, you can see the number of pros and cons in front of you. Often, by moving the list from a mental space to a physical space, car shoppers can see a clear winner.
Prioritize Your Needs
At Reliable Motors, we always tell our clients to think about what they need from a car. Sometimes, people struggle to choose because they don't think of their needs in terms of priority.
Your needs may include storage space, adequate seating, wifi, and more. Whatever your needs are, write them down, then arrange them in order of priority. Now, does one car meet your needs better than the other one?
When two cars have the same amount of benefits, it can be tough to choose. However, one car's benefits may align better with your particular standards. It's not always the number of pros and cons. Sometimes, it's the amount of weight you give each one.
Which Choice is the Most Cost-Effective?
Now, consider the price of car ownership. This includes the amount of money you'll pay for the car, of course. However, it also includes factors like gas mileage.
You can also research some common repairs and maintenance needs for each car model. One car may have more expensive needs than the other.
If everything else is essentially equal, you might as well look for the most cost-effective option.
By the way, when you do need car maintenance, we can provide it here at Reliable Motors. Feel free to schedule a service appointment with us.
Can You Add Available Features?
You really like one car, but the other option has some features that you'd really like. Is that feature available in the other model? It may not come standard, but you might be able to customize your vehicle. This way, you may get the best of both worlds. Ask your car dealer about available feature options.
Talk to a Dealership Employee
If you've tried all of these tips and still can't decide between two cars, then talk to a dealership employee. They can answer your questions, make recommendations, and make observations that you may not have noticed. At Reliable Motors in Fergus, ON, any of our team members would be happy to offer advice.
Test Drive Both Options
Sometimes, it all comes down to how the car feels when you drive it. One of your two choices may feel vastly different from the other. If you really can't decide between two cars, make an appointment to test drive both. The test drive may help you cement your decision.
Let Us Help at Reliable Motors
At Reliable Motors, we know that car shopping isn't always easy. You have a lot of factors to consider.
We want to make sure that you're satisfied with your decision. That's why we're always here to help with customer support.
If you have questions about a vehicle, need advice about choosing the right car for your lifestyle, or want to schedule a test drive, contact Reliable Motors today.
Let us help you find the car that checks off all the right boxes.