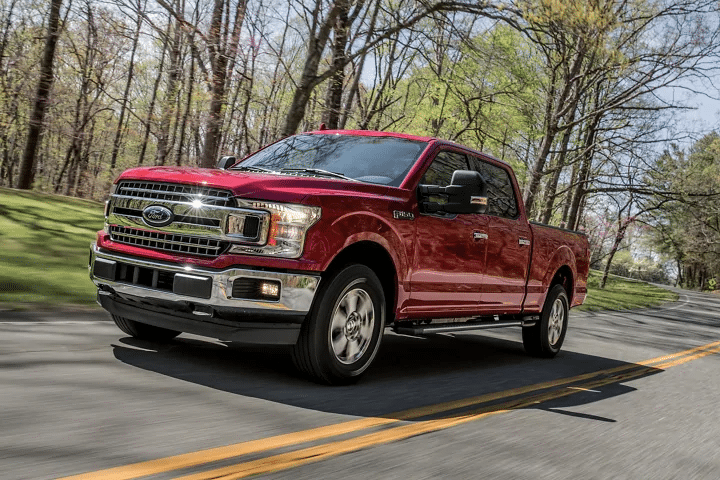 Driving off in a brand-new truck is exhilarating. The process leading up to that moment can be overwhelming. Knowing what the car buying process involves before you start looking can make everything easier.
Reliable Ford has been serving the greater Fergus community since 1940. Our team strives to provide the best customer service throughout the whole car buying experience.
Determine Your Budget
Setting a budget and sticking to it is vital. Not knowing how much you can afford or going over your budget can cause unmanageable debt. To prevent a financial nightmare, figure out how much you can afford before you start searching.
Start with your monthly take-home income, the amount that you get on your paycheck. From that, subtract out any monthly expenses such as:
Rent/Mortgage

Bills

Groceries

Fuel
The amount remaining is an estimate of what you can afford. Depending on what that number is, consider reducing it by 10% or more so that you have money saved away in case of an unexpected expense.
Avoid looking at anything with an MSRP above your budget. It is better to assume the truck will be more expensive than the MSRP when you take taxes into account. If you fall in love with something you cannot afford, you will be disappointed.
Financing a New Truck
Most people need to take out a loan to purchase a vehicle. Try to save as much as you can for a down payment to minimize the loan amount. There are several options for where you can get a loan:
Private Bank or Credit Union

Car Dealership

Car Manufacturer
Each institute will have different incentives. Take some time to shop around so that you can find the best loan for you.
A big thing to consider is the interest rate. The lower your monthly payment is, the more you will have to pay in interest, making the total vehicle cost even higher.
Try to get a loan with the highest monthly payment you can afford with the lowest interest rate. Your credit score will be a determining factor in the interest rate you receive. Checking your credit score before looking into loans will give you a good idea of what to expect.
Think About Your Needs
Spend some time thinking about why you are purchasing this truck. Knowing what you want and what you need will help you find the right truck and help prevent you from making an impulse buy.
Some things to consider are:
How many people does it need to fit?

What will you use the truck for?

Does it need off-road features?

How important are style and design for you?

Do you want a premium sound system and technology?

How much torque, towing, and payload do you need?
If you are looking for a work truck, you can skip over the weekend adventure-focused trucks, saving you time.
Getting Rid of Old Vehicles
Know what you are going to do with any vehicles you are replacing before purchasing the truck. A few options for getting rid of an old vehicle are:
Trade it in at the dealership

Donate it to a charity or non-profit

Sell it to a used-car dealership or privately

Scrap it for cash
Go For a Test Drive
After you have narrowed it down to one or two models, take them for a test drive. It is easy for a vehicle to look great, but you have to like the feel of it too. As you drive, think about:
Blindspots

Accelerating and Breaking

Turn Radius

Visibility
Ask the sales representative to explain all the tech features. Reading through the driver's manual is not a great idea, but having someone show you in person is always helpful.
If anything about the test drive gives you pause, do not hesitate to walk away. It is better to think about it overnight and come back than to make a purchase you will regret.
Sort Out Insurance
When you have a good idea of which model you are going to get, talk to your insurance agent. Your insurance premiums are likely to increase. You may also want to add additional coverage for the new truck. Be sure you can afford any increases in insurance costs.
Ask Questions
Before signing for the truck, be sure you have no questions. It can be helpful to make a list to take with you. Topics to ask about include:
Discounts

Warranties

Servicing and Maintenance

Common Mechanical Issues with the Model

Serving at the Dealership
The team here at Reliable Ford is here for you. Go online to search our inventory and get a quote. Then give us a call to ask questions and set up a test drive.