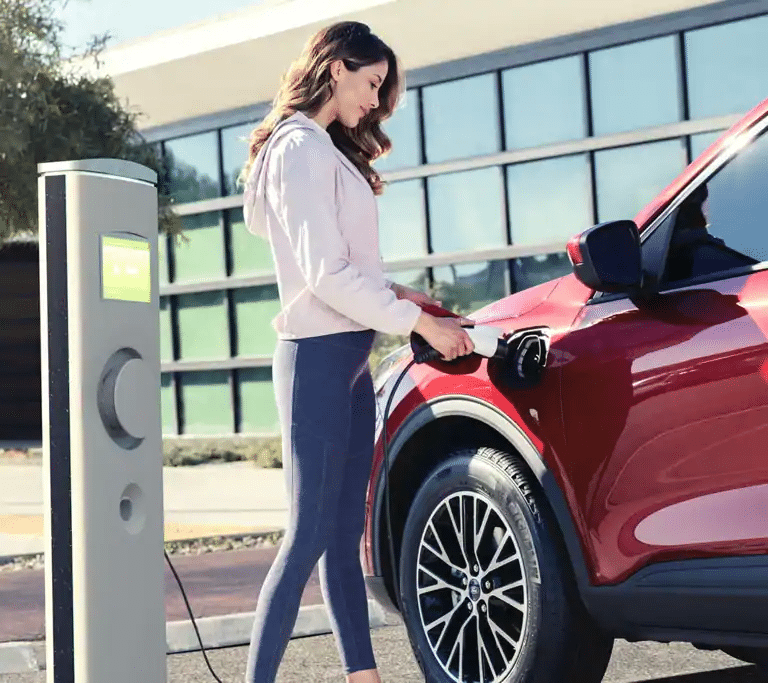 Summertime is one of the best parts of the year. However, when it comes to driving your car in the summer, there are some aspects that are less than desirable. Fortunately, some vehicle models feature options that help eliminate some of the negative aspects of driving during the summer. Our knowledgeable team here at Reliable Ford is happy to bring you a list of some of these useful features that help drivers flourish during the summertime.
Climate-Controlled Seats
We all know that when summer hits, so does the heavy heat. Of course, air conditioning is there to combat the intense temperature increases, but cold air hitting your skin can only do so much against dense, stagnant heat. This is where the magic of climate-controlled seating comes into play.
Everyone knows the dread of getting into your steaming car on a humid summer day. Rather than having to wait impatiently for your A/C to get cold, start your drive on a positive note by adjusting your seat's temperature to a cool and comfortable setting and forget all about the summer heat outside.
Remote Start
This may sound like an unnecessary feature for summer, but think again! Like starting your car in an effort to allow time for circulating warm air in the winter, the same goes for cool air during those hot summer days. Remotely starting your car while you pour your cup of coffee or put on your shoes can help give your vehicle time to circulate cool air throughout the inside and ensure you don't get into an intolerably hot car.
Cooling your car down faster is definitely a good perk, but letting your engine idle for a short period of time can actually be healthy as well. Letting your engine idle for a few moments can help clear carbon deposits and keep your motor in better shape. Ask our sales staff here at Reliable Ford about optional add-in features like remote start to make an amazing car even more practical!
Convertible Tops
This is arguably the coolest beneficial feature to have for the summer. Having a convertible vehicle in the summer can come with some practical benefits, like allowing tons more airflow within your car's interior, which lowers the overall temperature and avoids overheating. Not only that, but convertibles also just look good!
Contrary to popular belief, not all convertible cars are outrageously expensive. Check out Reliable Ford's inventory to see some of the affordable convertible vehicles we have to take for a spin.
Multiple Cup Holders
This item may sound silly, but it could come in handy more than you know. When you're making day trips with friends or family, car rides can get increasingly exhausting and wearing. Ensuring that you have the capacity available to maintain any refreshments is key to making sure you have comfortable passengers.
Many older cars only come with one or two cup holders - not near enough to hold everyone's drinks or other refreshments. Many newer and current-year models now come with 5+ (some even have upwards of 8+) cupholders to guarantee that all riders have easy access to liquids on a hot day. Some models even have fold-down pop-out cup holders to help conserve space in the vehicle.
Cloth Interior
Your interior's material is another seemingly minuscule detail that could potentially make the difference between a cozy drive and an uncomfortable one. Everyone hates the feeling of entering a car with a leather interior and frying your legs or arms on the seats. A cloth interior comes out on top in this scenario, as it doesn't hold in and radiate heat nearly as easily as leather does.
Even a detail as minor as the cloth's color can affect the comfort levels of the interior of your vehicle. If your cloth material is dark, then it will absorb and hold onto heat more easily. If you have a lighter-colored interior, maintaining cool temperatures will be slightly easier than it is with dark cloth.
Find the Perfect Summer Ride for You at Reliable Ford
There are many other significant factors to consider when you're thinking about the best car features to have in the summer climate, but we hope that this helps give you a good place to start. Our wonderful team here at Reliable Ford makes it their mission to put people into cars that work best for them, so don't hesitate to give us a call or stop by the lot today! Reliable Ford proudly serves Fergus and its surrounding areas.